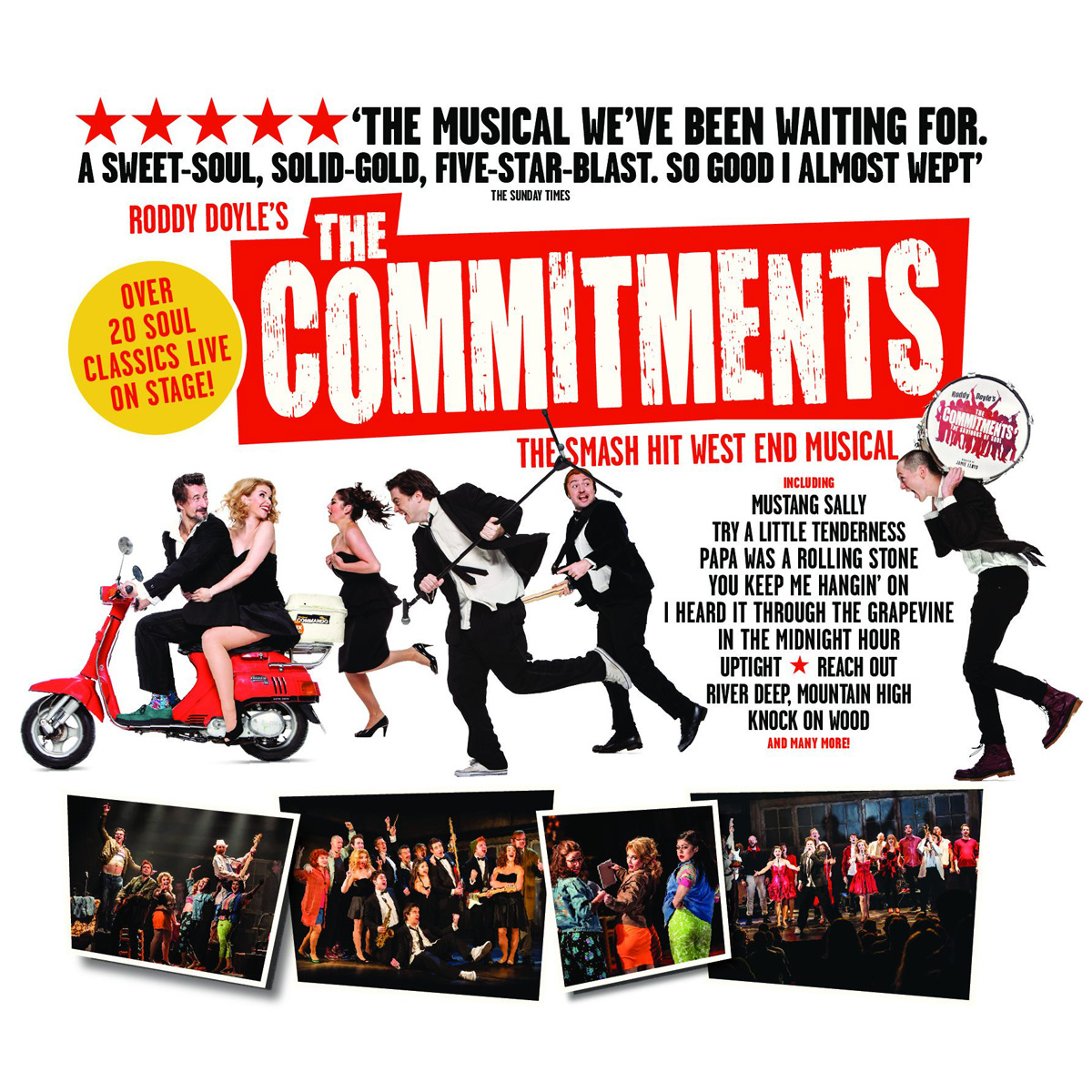 DUBLIN LIVE: THEATRE REVIEW
Audrey Kane
RODDY DOYLE'S CLASSIC EXPLODES INTO DUBLIN AND TEARS UP BORD GAIS ENERGY THEATRE
The scene is set – it's Dublin 1986 and the world's hardest working soul band is on the edge of greatness.
The Commitments is undoubtedly the most unadulterated feel good celebration of soul to ever grace the Bord Gais Energy Theatre stage.
The Roddy Doyle classic might be three decades old but none of its charm, popularity or roof-raising energy have waned and this show, directed by C Jay Ranger is a veritable music and dance sensation.
Think Grease set in Cabra with many more smutty one-liners and you've got a sense of what unfolds during the stage spectacle.
The show is packed with more than 20 classic soul songs performed live on stage including: Night Train, Try A Little Tenderness, River Deep, Mountain High, In The Midnight Hour, Papa Was A Rolling Stone, Save Me, Mustang Sally, I Heard It Through The Grapevine, Thin Line Between Love and Hate, Reach Out, Uptight, Knock On Wood, and I Can't Turn You Loose.
Highlights apart from the music? Coronation Street star Curly Watts stars and thug bouncer turned drummer Mickah – played by Sam Fordham – who stole the show.
Stuart Carolan, if you're looking for any new cast members for the next Love/Hate, Mickah is your man.
Every cast member blew the roof off and a special mention has to go to The Commitments' lead singer, Decco – played by Brian Gilligan – who genuinely should audition for Eurovision.
The film was worthy of an Oscar all those years ago in 1991, and this high-octane stage show is just as award-worthy.
Cheese-tastic in the extreme and bloody good fun, the encore after final curtain is one of the best parts of the gig.
There are no profound life lessons or enduring moral learnings to take away from the five-star performance other than the guy always gets the girl and no one will ever forgive Yoko Ono.
Review from www.dublinlive.ie